Depuis 1992, dans On ze rocks, il y a bien sûr du rock " tout à fond", mais aussi de la pop, de la folk, des interviews, des sessions live en direct, l'avenir du rock, le glorieux passé et quelques bêtises... C'est tous les lundis dès 19h00 sur le 96.2 fm dans la région d'Orléans, ou sur ce site en direct live ...
Keep on rockin' !
Elle vient de sortir son premier album et tout semble lui sourire, qu'elle a radieux d'ailleurs. Elle nous offre 4 morceaux piano voix. Douce soirée...
Chris Pureka " wrecking ball"
Against me ! "two coffins"
Liz van Deuq "au conservatoire"
Clarika " bien mérité"
marie paul belle " wolfgang et moi "
Liz van Deuq "de rides "
camille " tout dit"
mademoiselle K " ça me vexe"
arno " dis pas ça à ma femme "
Liz van Deuq " wie melodian..."
Liz van Deuq " anna liz"
An pierlé " weather chemistry"
Vincent delerm " cent ans "
peter van poehl "the story of the impossible"
Liz van Deuq " la chanson qui parle "
nina simone " i want a little sugar..."
Liz van Deuq "marie madeleine"
regina spektor " dance anthem of the 80 's"
Liz van Deuq "supporter"
soko " first love never die"
Liz van Deuq "je suis une artiste"
Une licorne, de la soupe, un bouzouki, et une franche camaraderie...
Et en bonus, une partie de cette entrevue filmée par Ben de l'Astro Tv ici:
mesparrow " stand by me "
a band of buriers " lynchmob hero"
piano chat " what comes around goes around"
mesparrow " street kid"
a band of buriers "wicked games "
agnes obel " the curse"
adrian orange "interdependance dance"
chris cohen "optimist high"
piano chat " tout ce que nous sommes"
Une interview courte et un peu frustrante de la chanteuse anglaise. Elle ne s'est pas beaucoup livrée mais peut-être le fait -elle suffisament sur scène... Un moment à part malgé tout.
Anna calvi " Eliza"
Anna Calvi " Jezebel "
Anna Calvi " one breath "
Anna Calvi " riders to the sea "
Anna calvi " fire"
Anna calvi " suddenly"
Nick Cave " into my arms "
Anna Calvi "cry"
Anna Calvi " me bridge"
Anna Calvi "sing to me "
Une magnifique rencontre avec cette grande artiste qu'est An Pierlé. Une entrevue drôle, riche et émouvante. Un puis un morceau live rien que pour nous... De ces moments qui font la vie belle... Merci An !
An Pierlé " suburban skies"
An Pierlé "mary's had a baby"
An Pierlé " strange days"
An Pierlé " heart of winter"
An Pierlé " the days of pearly spencer"
An Pierlé " such a shame"
Mark hollis "the colour of spring"
Roxy Music " in every dream home an hearthache"
An Pierlé " sing song sally"
An Pierlé " wounded heart"
An Pierlé " winds"
An Pierlé " weather chemistry" (live on ze rocks)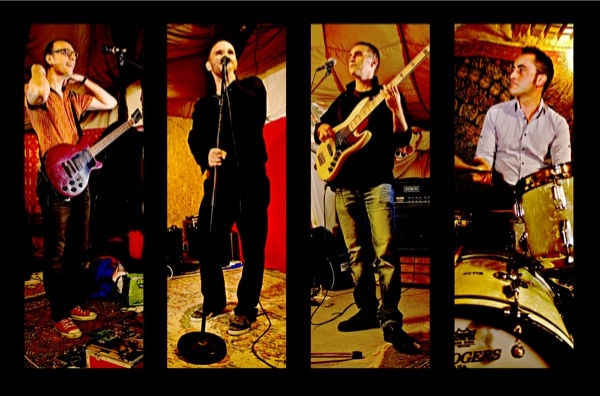 Une belle petite soirée wock'n woll pour fêter le retour du meilleur groupe du monde à ce qu'on dit... En prime, un titre inédit !
Sukoï Fever "teenage simulation
The jim Jones Revue " mind field"
velevet underground " rock 'n roll"
the computers "sex texts"
Sukoï Fever "the party's over"
the sonics " psycho"
Sukoï Fever "burn again"
motorhead "ace of spades"
the breakaways " walking out on love"
Sukoï Fever "amen "
the strypes "what the people don't see"
Sukoï Fever " elastic mind"
buzzcocks " breakdown"
Sukoï Fever " my freaky friend"
the redwalls " it's allright"
Sukoï Fever "you make me lose control"
the troggs " with a girl like you"
L'intégralité de l'émission en compagnie de 16pac avec un françois au taquet et une Emma en mode intensité. Beau moment.
velvet underground " heroin"
Jason Mist " when she speaks"
16pac " Armenian Rhapsody"
stevie wonder " sir duke"
bashung " venus"
16pac " understand well"
theodore paul & gabriel "the silent veil"
emiliana torrini " autumn sun"
16pac " sinking"
morcheeba " under the ice "
16pac " snowflakes"
agnes Obel "dorian"
in the canope "never returns"
cats on trees "sirens call"
16pac "get lucky"
McCartney " early days"
Pearl jam " yellow moon "
16pac " cuddling"
cowboy junkies "sweet jane"
Le dernier album, toute l'histoire, des raretés.
Le meilleur groupe de rock ?
gateway
mother love bone - crown of thorns
footsteps
temple of the dog -hunger strike
state of love and trust
alive
release
daughter
rearviewmirror
masters of war
crazy mary
betterman
i got id
smile
given to fly
arc
you've got to hide your love away
marker in the sand
amongst the waves
chloe dancer & crown of thorns
Une très belle rencontre avec cette très prometteuse chanteuse . Le son est un peu moins super sur une petite partie de l'entretien ( mea culpa) mais les mots et la voix de Mariama resteront comme une superbe éclaircie dans un ciel menaçant.
En prime "september melody "enregistrée live dans sa chambre d'hôtel rien que pour vous.
Chic.
Mariama "september melody" (live on ze rocks)
Mariama "no way"
Mariama " J'ai deux amours"
Mariama "there is a place"
Mariama & Patrice "everything must change"
Billie Holiday "You've changed"
Mariama "Mathilde"
Mariama "change with the seasons"
Mariama "Easy "
Mariama "fly away"
Mariama "underground"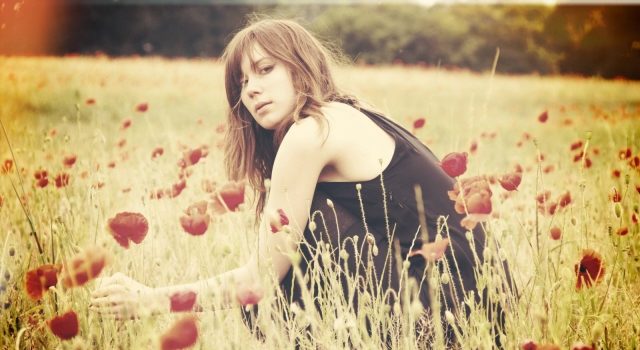 Une rencontre avec Orianne dans une salle cachée d'un temple un jour de pluie, on a connu samedi plus morne.
Artiste à découvrir d'urgence si ce n'est pas déjà fait...
ladylike lily " prickling" ( live on ze rocks")
ladylike lily " who's next"
ladylike lily " terrified of being"
mesparrow " i want to travel"
ladylike lily " frogs on my side"
ladylike lily " i'm trying to quit"
ladylike lily "kissing spell"
laetitia shériff "codificaction"
ladylike lily "grand go"
ladylike lily "creepy bird"
ladylike lily " the final room"
my brightest diamond" hymne à l'amour"
beatles " eight days a week"
ladylike lily "periods"
Interview de Dylan, le batteur/claviériste/chanteur des HALF MOON RUN un peu avant leur passage au printemps de Bourges le 25 avril dernier.
Montreal, nouvel eldorado du rock ?
Quand on écoute leur album et qu'on les voit sur scène,nul doute n'est possible.
Half moon run " full circle"
Half moon run "call me in the afternoon"
Half moon run "need it"
Half moon run "judgment"
Half moon run "fire escape"
Half moon run "give up"
Half moon run " no more losing the war"